Teater Fusentast makes a musical plunge into the universe of nonsense poetry, helped by puppetry's endless possibilities. Nonsense poetry has been around for a long time. Sometimes it has been slightly anonymous, at other times it pops up to the surface with its recklessly funny reflections and statements. There are many children who are not always kind, adults who are not always wise. And vice versa. We have let ourselves get ensnared by the subtle humour and cunning worldview of this poetic nonsense.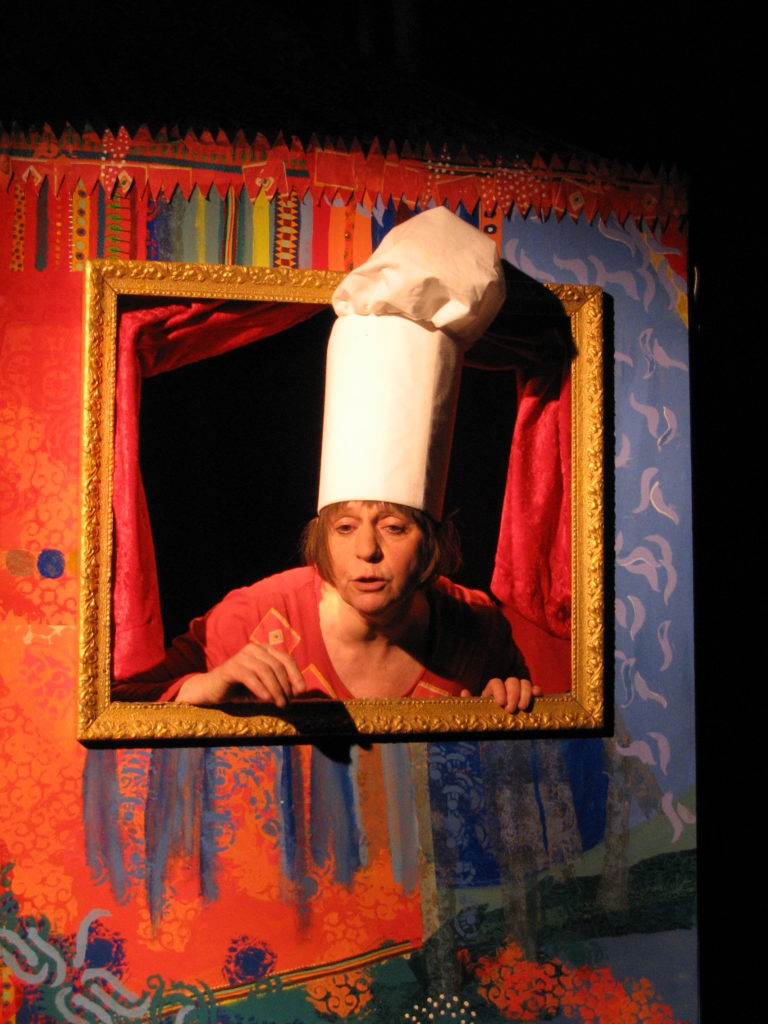 The show takes place in and around the "Ronzebons", a small theatre stage, with secrets and surprises, and with a varied cast of characters.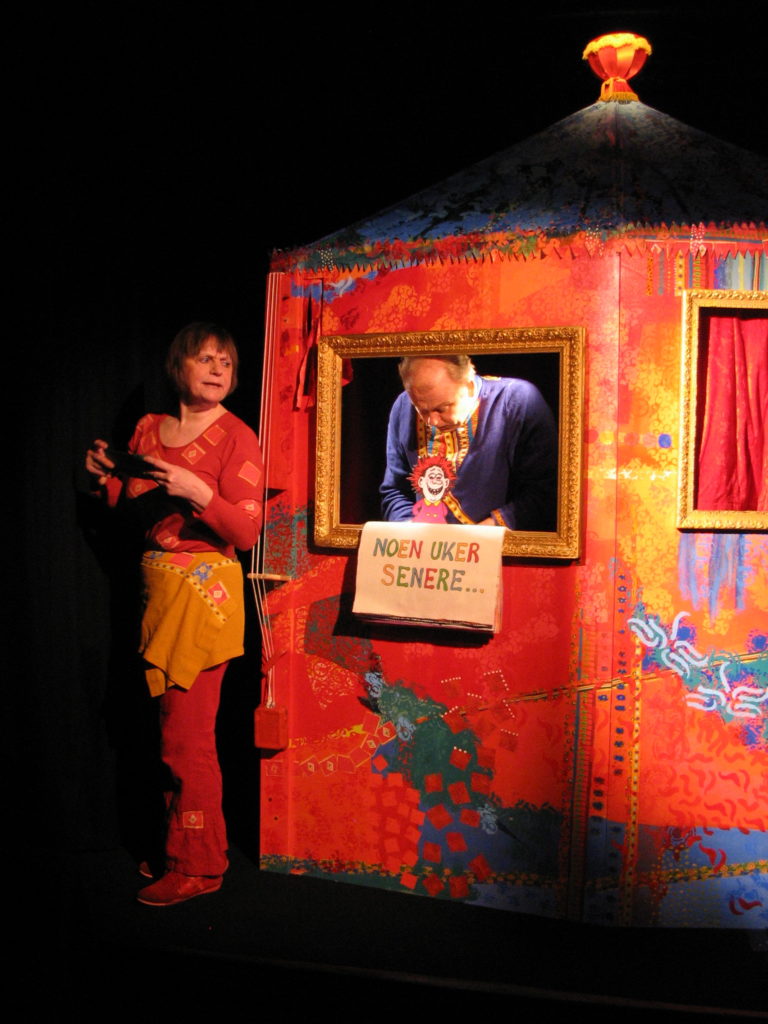 Of strange people we will tell
Of Isabel who's eating well
From a menu that does surprise
An onion man who cries and cries
Marc Earthworm's mother's gruesome murder
And we will take you even further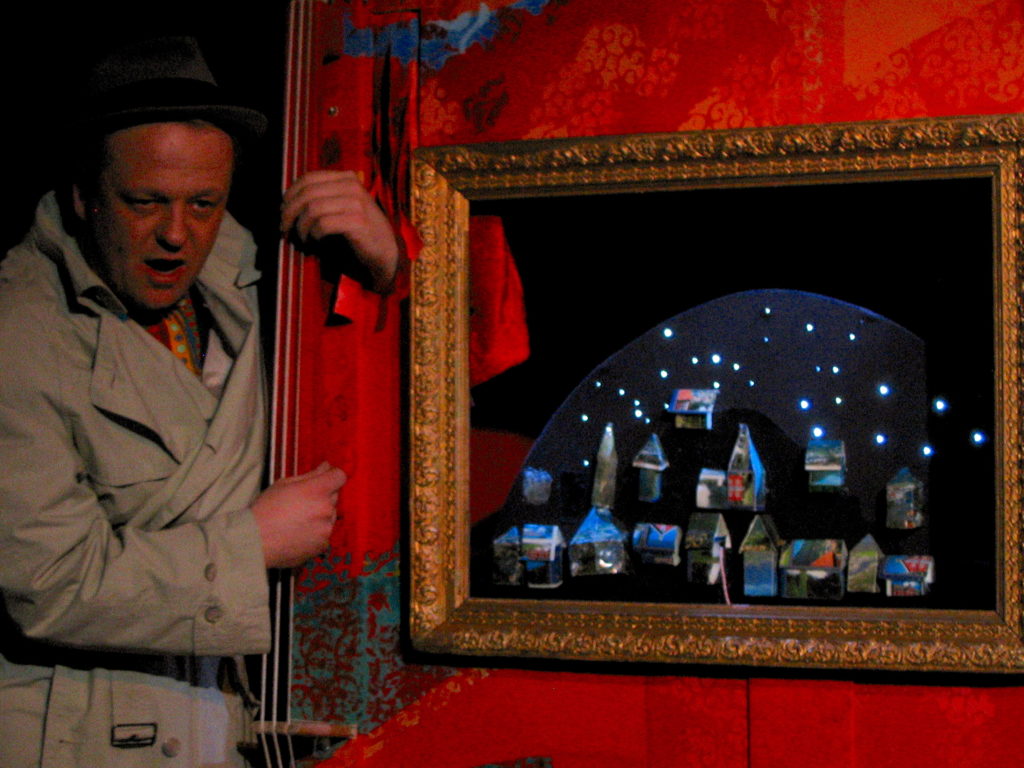 To Antonio wanting for love and a wife
She does not want him into her life
Or one girl shouting Fire! Fire!
She surely is some big fat liar
About what is the point of whales
Or frogs or even elephants' tails.
From poems by Hilaire Belloc, John Ciardi, Edward Lear, Laura Richards and several anonymous poets.