DOCUMENTARY THEATRE 53 min. + Q&A
LECTURE with scene excerpts 25 min. (or duration as requested) + Q&A
For adults from age 16.
A whole year as a patient within the walls of a hospital; Coby Omvlee, a dedicated theatre artist, stored her experiences and observations in and about today's health sevices in Norway. With a need to convey it all, STAYER came into being – black humored documentary theatre portraying what happened from the fatal moment of the car-crash and through the following hospitalized year.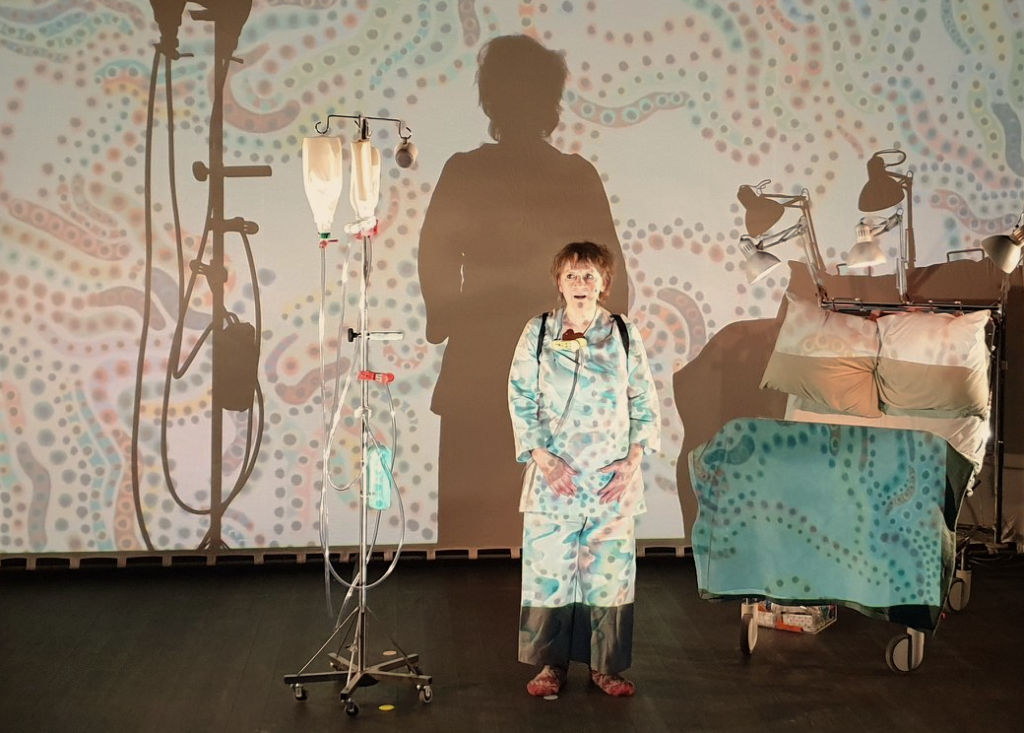 She survived the crash, and thanks to a skilled surgeon, competent nurses, her husband – a medical doctor, her own efforts, intravenous nutrition and a large social network, she also survived her time in the hospital. But misjudgements and routine failures threatened her life several times. Her experiences and observations left her with many questions. How could this happen?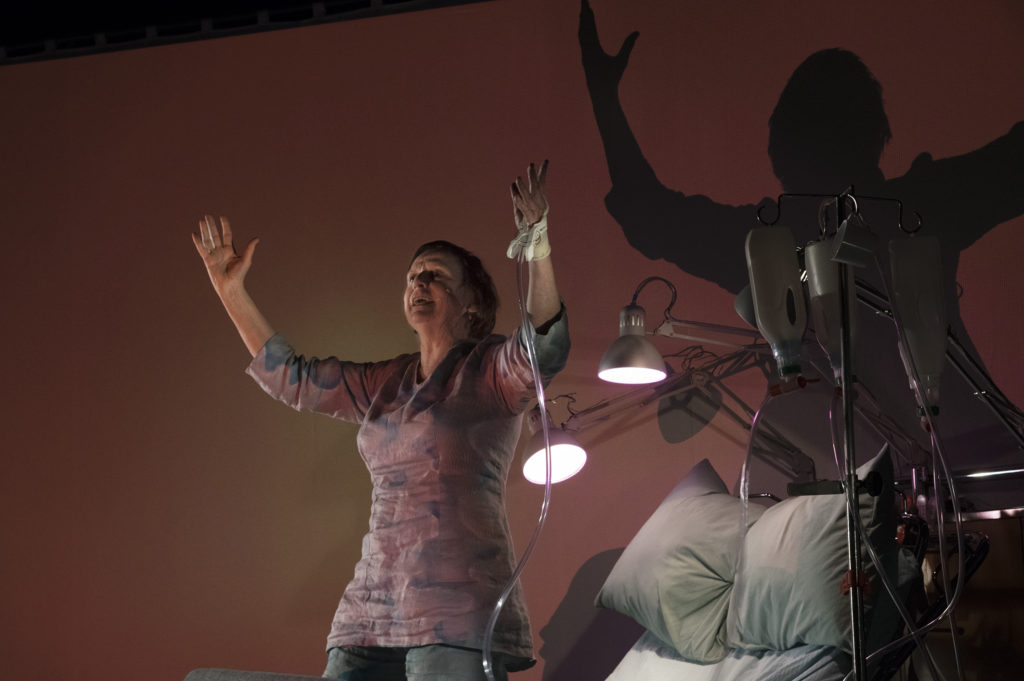 She read everything she came across for a couple of years, before she contacted filmmaker Randi Størseth and started a round of interviews lasting two years. She wanted to ask her questions to those who might have good answers, and eventually interviewed some twenty health experts and -employees around Scandinavia. This enabled her to make connections between everyday work at the hospital out to the larger picture, and through this find hope for the future, both for patients and health workers.
trailer (1:59)
In close collaboration with theater experts, STAYER was created. The performance often is touching to the audience and stimulates subsequent conversation / debate. Coby is happy to participate, and we encourage you to appoint a chairman in advance, and preferably a panel for debate, if desired.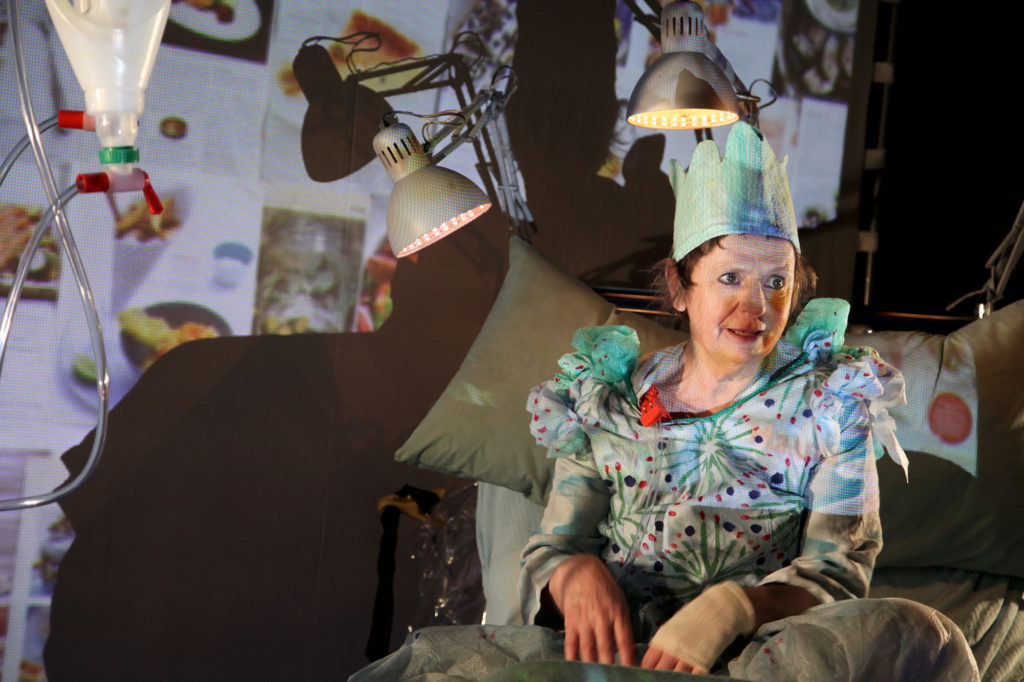 Financed by: Fritt Ord Foundation, Writers' Guild of Norway, Norwegian Cultural Fund, ExtraFoundation Health and Rehabilitation, National Association Against Digestive Diseases, Norwegian Actors' Equity Association, Sør-Trøndelag county municipality, Trondheim municipality, Foundation for Performing Artists, Culture Council of Norway.