Teater Fusentast was established in 1989, at the artistic centre "Avant Garden" in Trondheim.
Originally a touring puppet theatre for children and young audiences, it has steadily widened its spectre of visual theatrical forms for all kinds of audiences, usually with a socially relevant sting.
Teater Fusentast has produced more than 20 different shows, and performed about 4.600 times in 15 different countries. All performances can be played in Norwegian, Dutch, German , French, and English (and some in Spanish and Italian).
Teater Fusentasts loyal staff consists of Coby Omvlee , Randi Størseth and Jaap den Hertog.
The company has attracted a range of theatrical and other artists for various functions.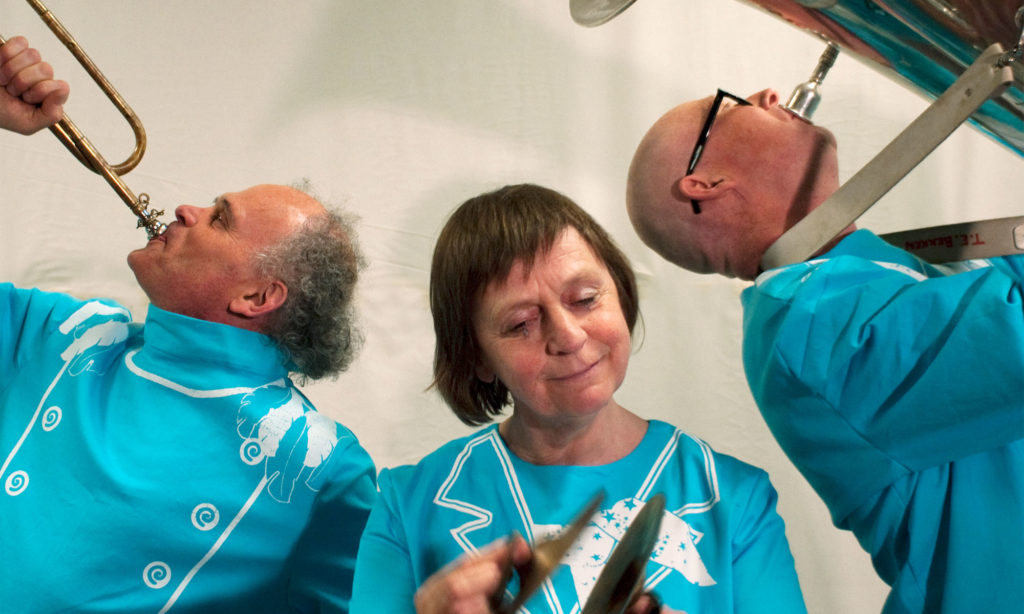 Why we do what we do
Teater Fusentast likes to play with different kinds of theatre and traditions, to turn them upside down and find delightful and surprising possibilities. We hope that these surprises and the joy of their discovery will give our audiences experiences they wouldn't want to be without.
We enjoy the queer, the weird, the magic sides of existence.
Lack of respect, compassion and wisdom, in daily life and among those who try to decide for us and others, gives us the creeps.
This attitude you won't find difficult to discover in our productions.
In our pieces we like to pass on to you those good stories that accompany us in our own lives.
This is why we usually choose a style of acting where the audience feels, and is, included.
Puppets, music, acting, visual quality and text are equally important ingredients.Teater Fusentast continues to explore forms of theatre we have encountered – but also follow new paths into unknown territory.
Some numbers as of April 2020 on Teater Fusentast
Currently the 16th production is in the making
4 performances were made without puppets
7 productions are  still in our repertory
nearly 4600 shows have been played in 30 years (153.3333 per year)
3004 of these are Panopticum pieces (one-man theatre in peepshow box) each lasting 6 minutes.
The other 1596 shows have a duration of 50 minutes on average.
Has cooperated with 14 well used puppeteers / actors, 1 lighting technician and 4 musicians
Has driven 9 stage directors at times to despair
Tricked 9 visual artists/set designers into believing that small shows demand small effort
Had 7 composers create wonderful stage music.
3 Sleeping Beauties became pregnant with their very own prince while on contract.
2 of 3 princes, too, became pregnant with each their a princess.
Performed for a total of 1680.5666 hours 
Rigged for 8530 hours
Has driven 2 used ambulances, one delivery scooter and one touring van to their final resting ground.
The number of miles travelled cannot be calculated; an estimated  4.2 times round the equator (not counting trips by boat, train and plane, nor the logistics of sending theatrical equipment by forwarding agencies).
Performances given in 6 languages in 15 countries.
People in Teater Fusentast
[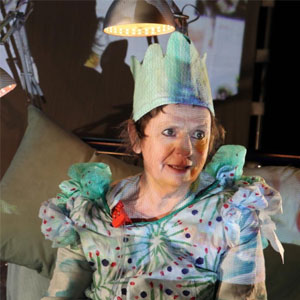 Coby Omvlee
Actress, playwright, puppeteer, artist, instructor, puppet maker.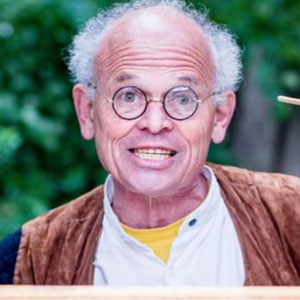 Jaap den Hertog
CEO, puppeteer, actor, puppet maker, producer, economy respon, finance manager. Ex part time general practitioner .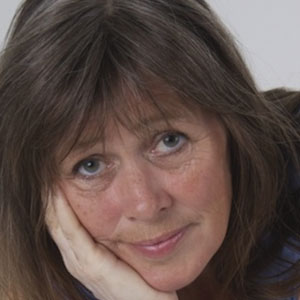 Randi Størseth
Producer, musician, music-designer. Video production, doc-art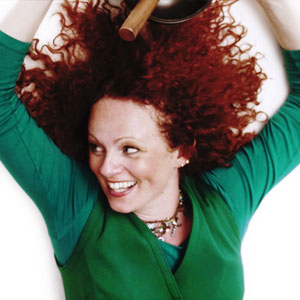 Ane Berg Vighals
Singer, actress. Yoga- and lifestyle instructor, yougamedane.no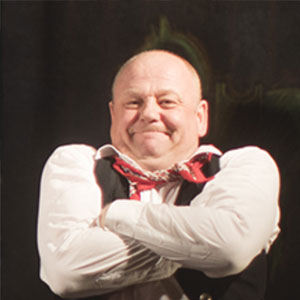 Karl Markus Reinert
Actor, puppeteer. Financial advisor when not on stage.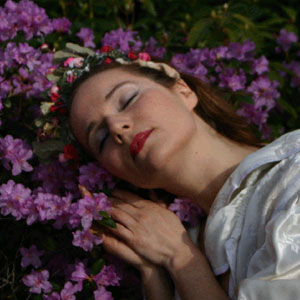 Siv-Therese Iversen
Actress. Runs her own lifestyle company, teaterhuset.no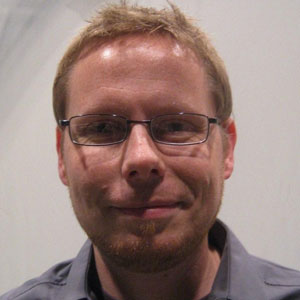 Sune Schjeldrup
Light and sound designer and technician, faithful assisting director, runs Gaffa Productions theatre technnology company when not working for us.