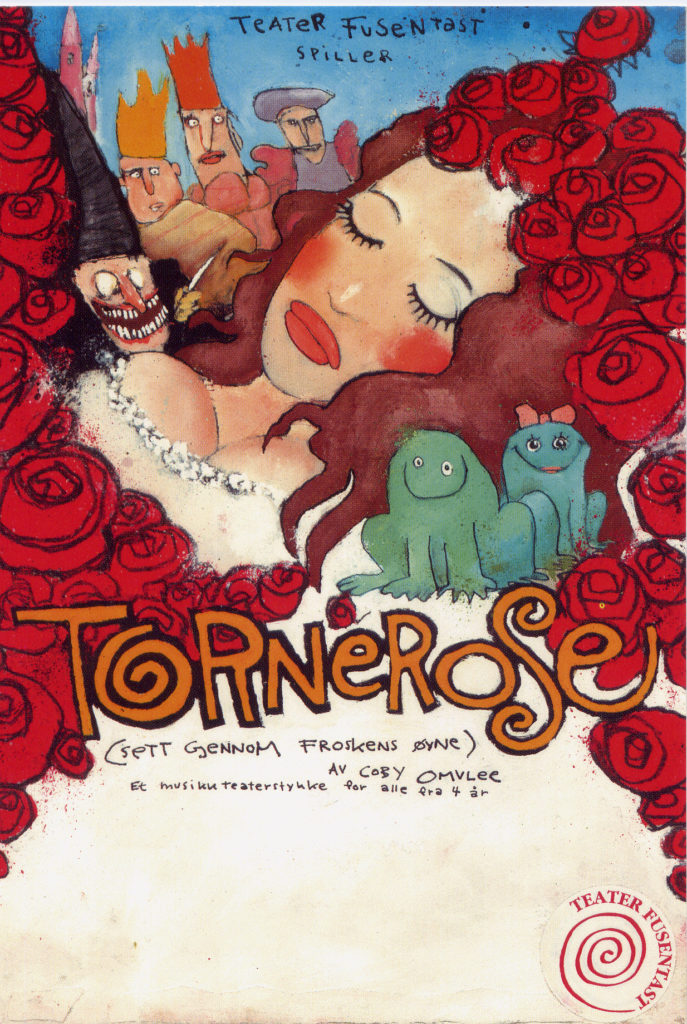 The adventure of Tornerose has existed for centuries in many countries. Theater Fusentast's version is told through the frog's eyes. A joyful theater party with song, music, warmth, humor and storytelling – the spectators and actors are all in it together. The frogs take us into the royal garden around the castle where the King, Queen and Tornerose live. Three actors jump in and out of the various roles we all know so well.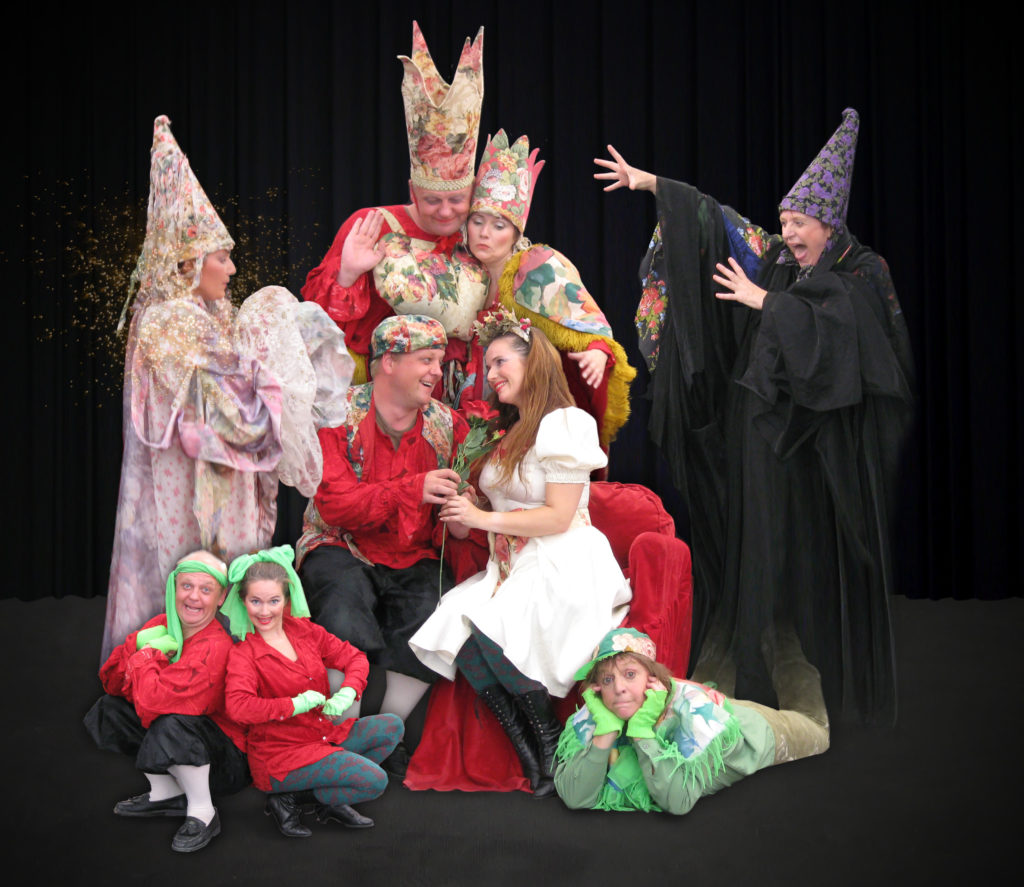 Countless oral versions of Sleeping Beauty have existed through the ages.
In 1697 came the first written version, in a collection of fairytales by Charles Perrault.
In 1812, Sleeping Beauty joined the German Grimm brothers, and in recent times the Disney version has greatly influenced how the fairytale is perceived today.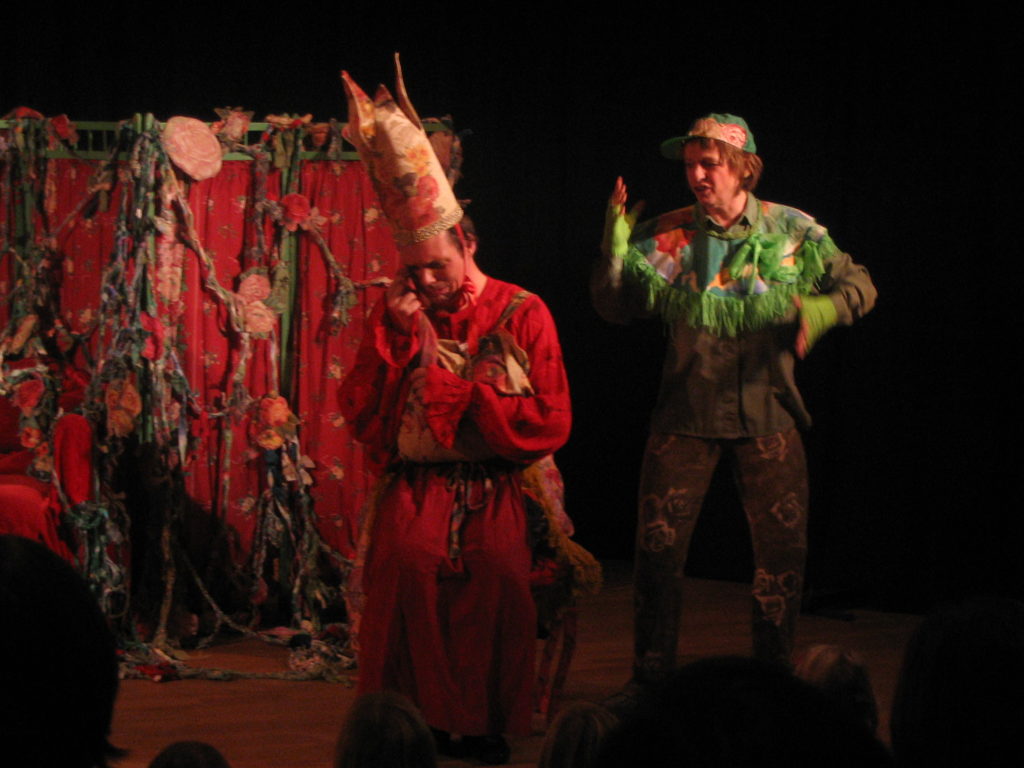 The Russian newspaper GLAZOV writes after we played in Russia (in Norwegian): "A small playground most similar to a colorful gift box or a beautiful, enticing toy. The actors… wear stylish costumes, in bright colors.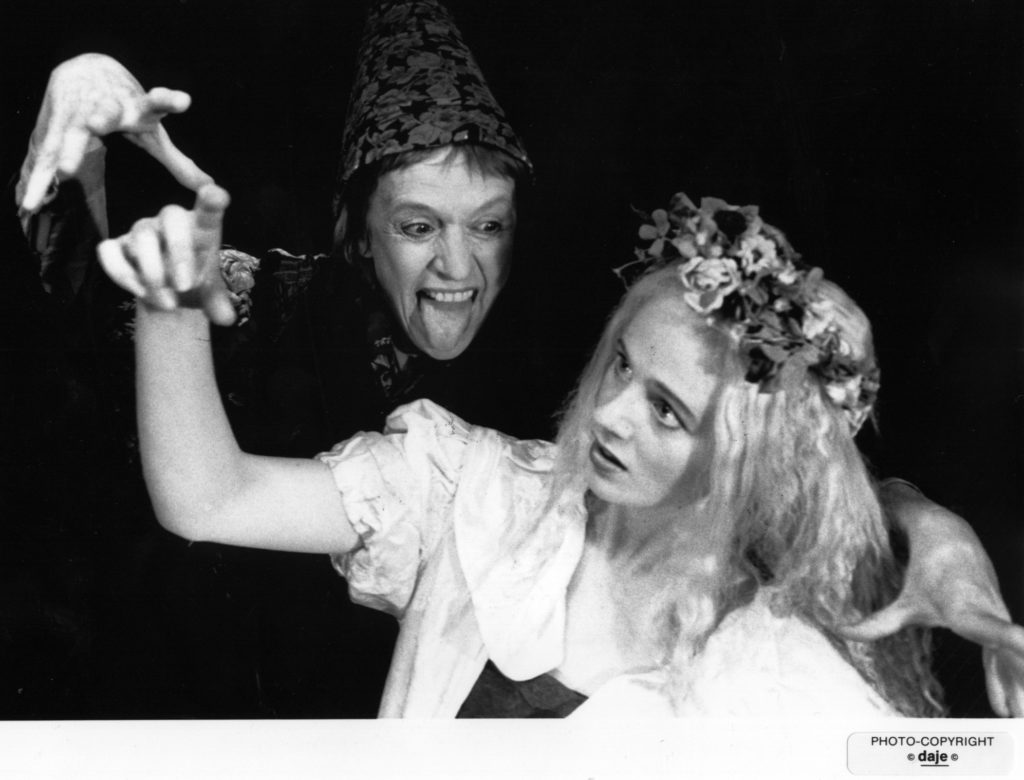 … During the course of the game, all actors change roles and thus the picture constantly changes. They make very good use of all the opportunities and benefits that the farse form gives … But this is not satirical farce: It is lyrical and friendly and it makes us understand that the prince will always find his princess and that love will always prevail over evil. "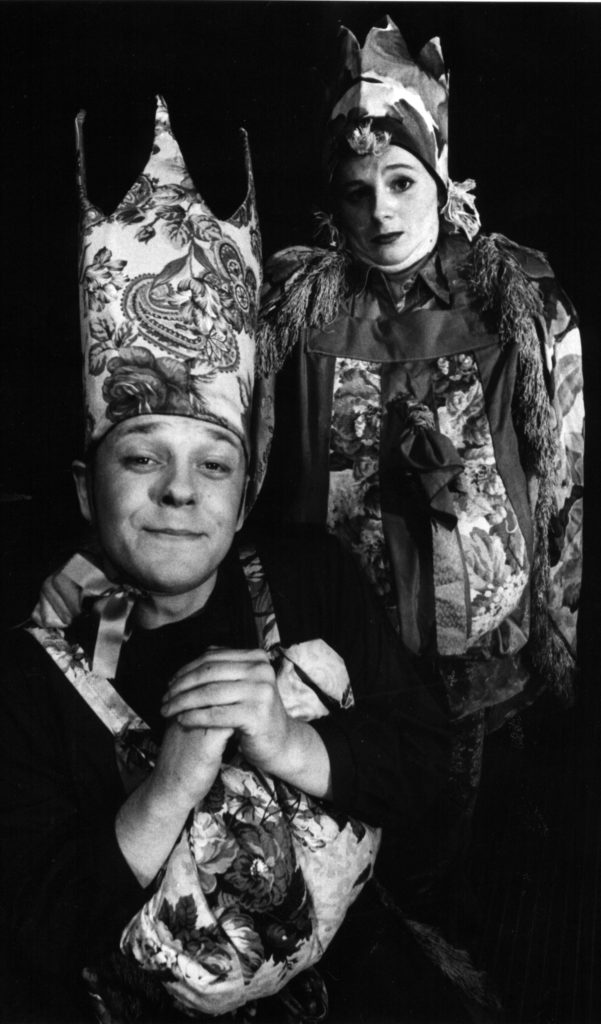 "Sleeping Beauty as seen through the eyes of the frog" premiered in 1994 and has been performed at numerous Norwegian and international festivals and theatre stages, libraries and schools. The show had been dormant for quite a while when Trondheim Municipality's cultural department recently wanted it shown in the libraries again. It then turns out that it is just as live and kicking as before, and was received as a brand new performance: "You should play it a lot!" Sleeping Beauty truly survives the ravages of time!
That means we have had many reviews. See press box on right.